'State of Play' specials return after 4 years, celebrating landmarks and anticipating trends…
Introduction
February is the month I cast an eye over the previous year's trends, events and general happenings in the UK Gospel scene.
Why February? Well, the first one of these I did a few years back took so long to research and complete that it ended up being published 3 weeks late
Turns out February's actually a good time for a retrospective and forward look anyway: resolutions and renewals have been consolidated – or abandoned – while both hindsight and optimism will be fully 20/20 (see what I did there?) 🙂
The last time I did anything this extensive was in 2016, and back then there was an incredible amount to get truly excited about.
2016 Vibe for 2020
2020 already has that same exciting vibe, building on the scarcely believable heights reached by people like Karen Gibson & The Kingdom Choir's global exposure and Samm Henshaw's 'Happy' meme (from his song 'Church') being Giphy's 4th most popular GIF of 2019.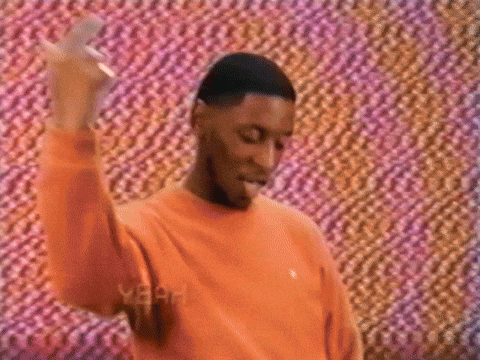 We also saw projects involving people like Mark De-Lisser and Ken Burton become BBC TV staples, and experienced the bona fide resurgence of Grime music in the London scene (more on that in a bit).
International
2019 was also the year we saw a landmark collaboration between one of American Gospel's living legends, Fred Hammond and one of UK Gospel's best known (and hardest-working) female artists, Sarah Teibo on the remix of 'Like a Child'.
It's Commissioned-esque, period-accurate sound was reproduced by none other than the incredibly versatile Luke 'GKid' Grant).
Even as I write this, this weekend all roads lead S.O.'s huge homecoming concert in London, his first (and possibly only) UK concert this year since he moved to the USA back in – yes, you guessed it – 2016
Jermaine from The Sound Doctrine has an eyewitness account of the event.
Staying with the USA connection: while they're not active on the UK Gospel scene it's always good to see Brits do well over there: Harmony Samuels is making seriously big moves, and the roster of artists Mr Damention is working with since he moved to the USA is also very impressive
Europe
Us Brits also continued to make big moves in Europe with the likes of Bazil Meade from London Community Gospel Choir (who released 'My Journey Now', his very first single in 25 years) keeping traditional Gospel music alive on the continent.
The African Connection
Over 2019 a whole host of African artists collaborated with their UK counterparts…
Nigeria's Limoblaze's current release from November 2019, Afrobeats, Rap & Jesus features collaborations with CalledOut Music, Asha Elia and Still Shadey.
Angeloh also featured UK artists on his projects, as did South Africa's King D had CalledOut Music (arguably the international collaboration king of 2019) guest-feature on Nobody Like You
Back in Blighty…
In Birmingham, veteran Roger Moore (right) launched the Gen Studios project in the latter part of 2019 – stop by and record your audio and podcasts (and mini conferences) there.
And in case you're wondering what's happened to his long-running GL360 Media project – never fear.  That's still going, too
And now, back to Grime
The seeds of regrowth planted back in 2018 started to fully bloom in 2019.
If you haven't caught up with FeedEm session – you're about to have your socks blown off…
What started out as a quiet revolution is now looking to become a full-blown resurgence in 2020
Growth trajectory: examine, explore, exciting…
For the first time in a long time – possibly ever – digital technology gives us accessible tools that allow us to empirically track the growth trajectory of (and relationship between) our artists, their music and their audiences at a local, regional and international level.
And it's being done in a way that would have been virtually impossible to imagine just a few years ago.
I'll examine the implications of this trend with a 'UKGospel Spotify Wrapped' special, celebrating those numbers, and exploring what this could mean for our future.
The exciting truth of the matter is that things can only get better from here on out.
More on that in the specials.
Also coming up: here's what you missed…
It's not all sunshine and light, though…
Despite all that's going on, UK Gospel remains a largely hidden industry.  
We're still in need of a bigger profile within the wider mainstream industry, along with wider public engagement and recognition
The dream of course, will be to have larger audiences consuming and interacting with the content we create
To that end my 'UKGospel 2019 Music Retrospective Playlist' special feature will point you in the direction of some rather special tunes you might have missed, or – if you do happen to have your ear plugged in to the right parts of the ground anyway – tunes you'll want to savour all over again.
You've probably heard it all before, but the future's bright.
No, really…
By some calculations the UK Gospel scene is well over 40 years old.
2019 marked the beginnings of what could very well be the fundamental, seismic shift needed to truly turbo-charge the UK Gospel scene.
We're badly in need of a serious seat at the mainstream table, not as a distant-but-talented relative, but as a contemporary and equal contributor (tightening our in-house presses won't hurt either)
In the summer months of 2019 O'Neil Dennis of AStep FWD and Adebayo Abimbola of 7 Gospel Tracks somehow managed to convene the largest number of UK Gospel personalities and influencers in what is certainly one of the most progressive industry-shaping projects I've ever had the privilege to be involved with
If any fresh movement is going to make a difference to decades of dashed hopes and false starts in UK Gospel, it feels like this could be the one.
Like I said: the future's bright.
2020 Forward look
While this intro piece is largely retrospective, you'll also discover thoughts on how 2020 could turn out through in a special 'Forward Look' feature…
Expect to hear from a few industry insiders that run platforms already doing good work, with services that have strong local and international impact
They'll be sharing their perspectives and aspirations to make UK Gospel even bigger in 2020.
Always exciting 
I say all of that to say this:
The UK Gospel music scene has always been fantastically exciting (you just need to look at what we achieve without a solid structure around us), but now, a few critical building blocks are being put in place.
However, in order to know where you're going, there's usually merit in taking stock of where you've been.  That's what I try and do with these retrospectives
Thanks to digital technology, renewed optimism and the beginnings of a national movement among friends and colleagues, the UK Gospel music scene is on the cusp of a real watershed moment.
How will it turn out?  Only God knows.  
But with the help of some of my friends, this year's retrospective series can put measurable context to the optimism I sense about an industry that I still strongly feel, all these years down the line, is one of the most creatively exciting on the planet.
Yinka Awojobi
Content Development
UKGospel.com